CHAEN Tea Experience is a Japanese Tea House in Bangkok, just a few minutes from the BTS station Thonglor.
They have a nice selection of matcha teas.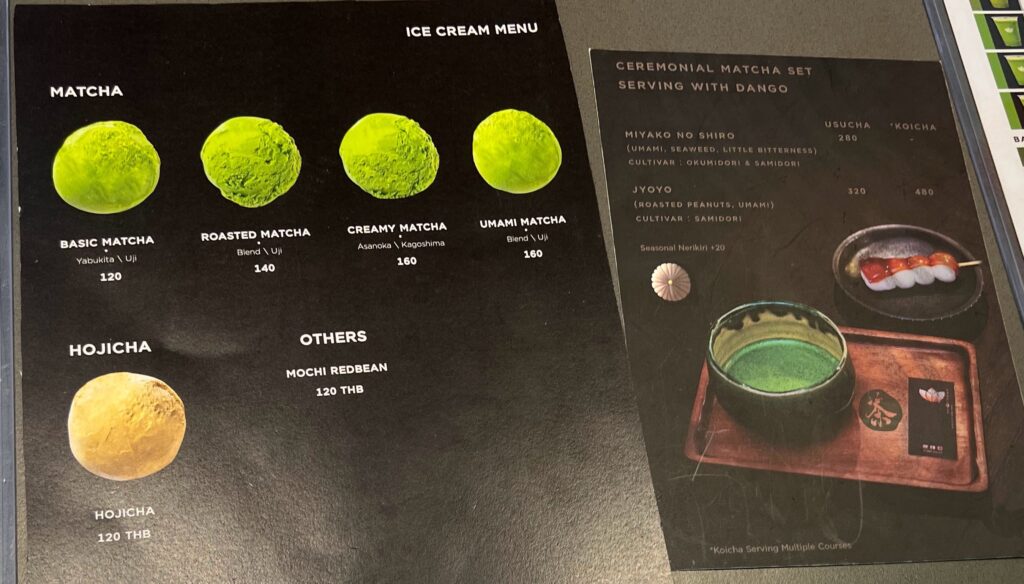 The teas can be ordered both hot or cold, which wasn't shown on the menu (on the menu it looked like the teas were only served chilled). The price for both hot or cold is the same.
I recommend you try the "Ceremonial matcha set serving with dango" set. Dango is the name for a small Japanese dessert. You get to choose between mitarashi dango (traditional Japanese rice dumplings smothered in an sweet soy glaze) or red bean dango. The Miyako No Shiro Usucha set costs 280 Baht and is good value for the money.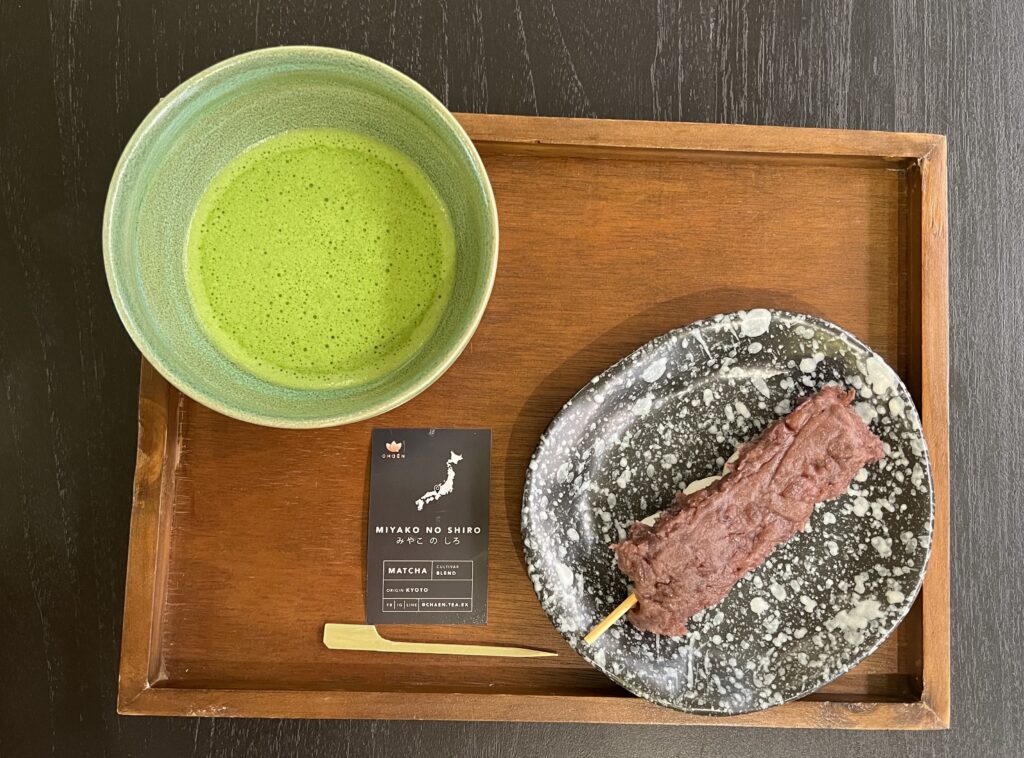 The Umami Matcha ice cream is creamy and quite tasty, would recommend trying it.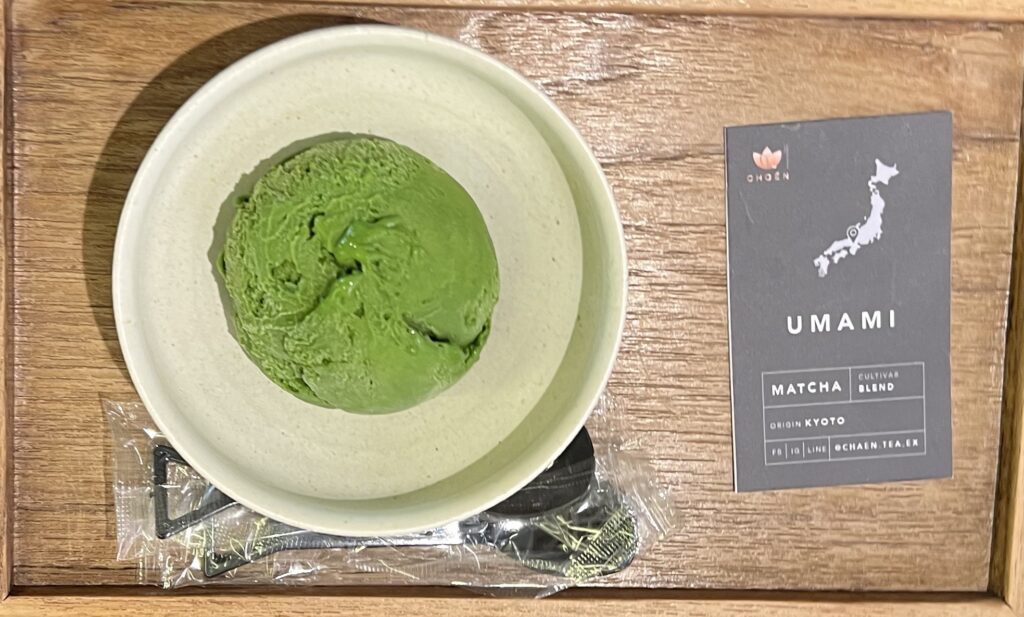 The staff is friendly, doesn't speak much English though.
The have seating at the tea bar, a small outdoor seating area, and seating upstairs on tatami mats with little Japanese cushions where you can sit on the tatami. There's also a separate room upstairs which seems to cater to private tea tasting for groups or small tea workshops.
Their matcha teas are great:
MILK SEIMEI:
MILK YUKATAMIDORI (ゆたかみどり):
MILK MIDORI:
I was a bit concerned because I typically don't like the matcha when it has a "fishy" smell, and I suspected this to be fishy since it says it has notes of seaweed. Turns out though that while it had notes of seaweed, it didn't have the negative fishy smell I strongly dislike. It's quite a strong matcha, rocket fuel style.
They even have a matcha tea which is a blend of Japanese and Thai matcha tea—which I found surprising. I've never heard of Thai matcha tea.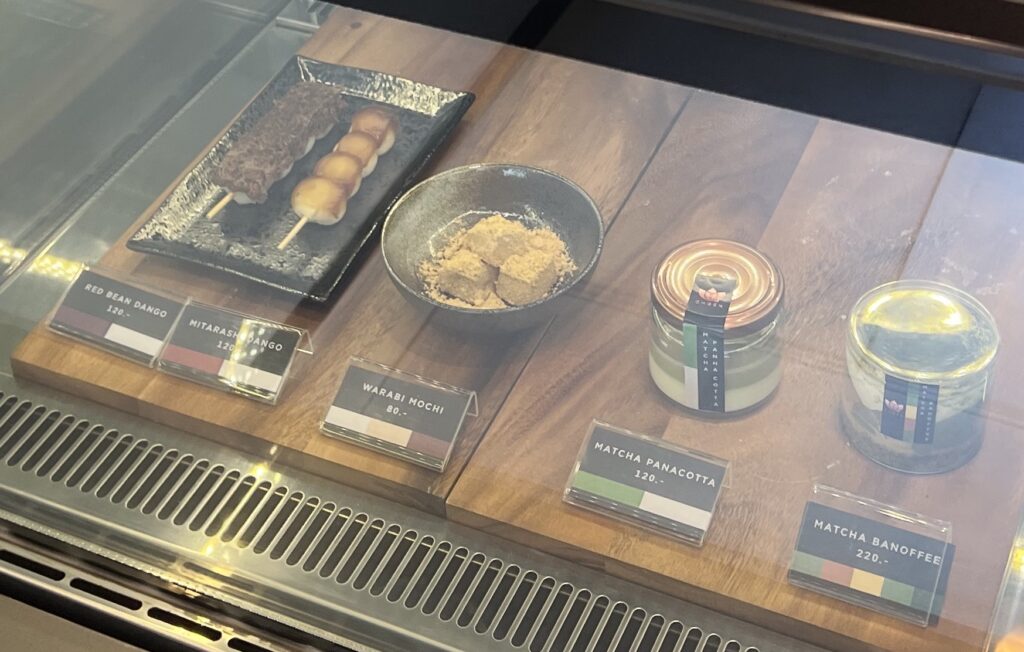 Downstairs can sit at the tea bar.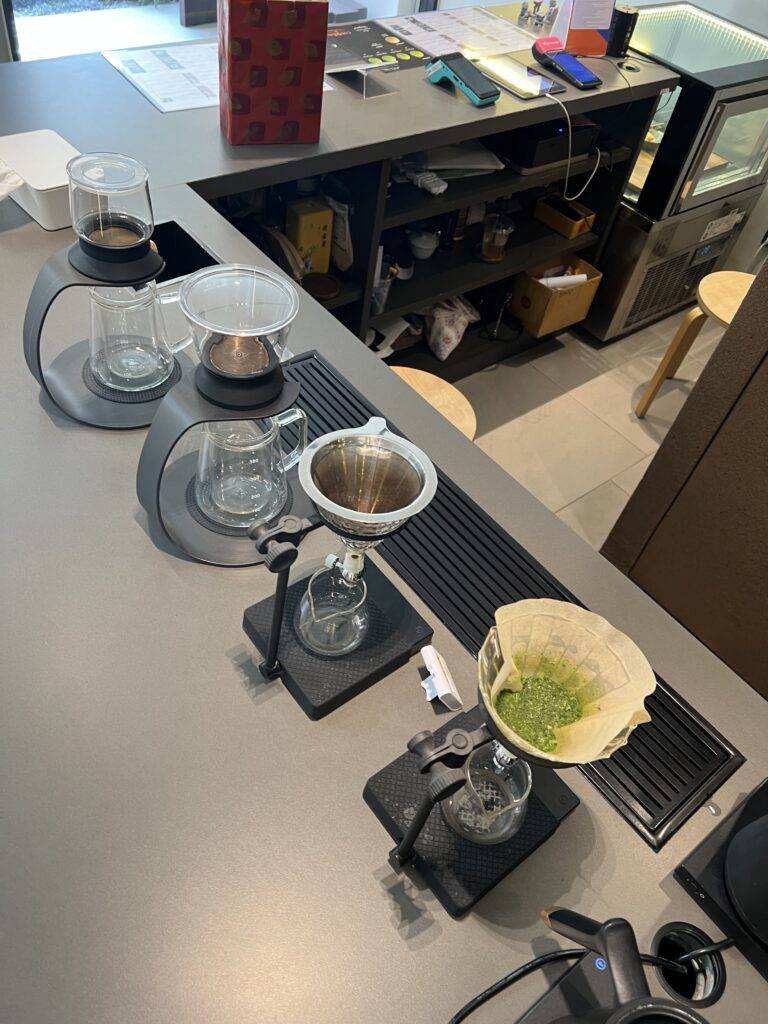 Upstairs they also have a tatami seating area.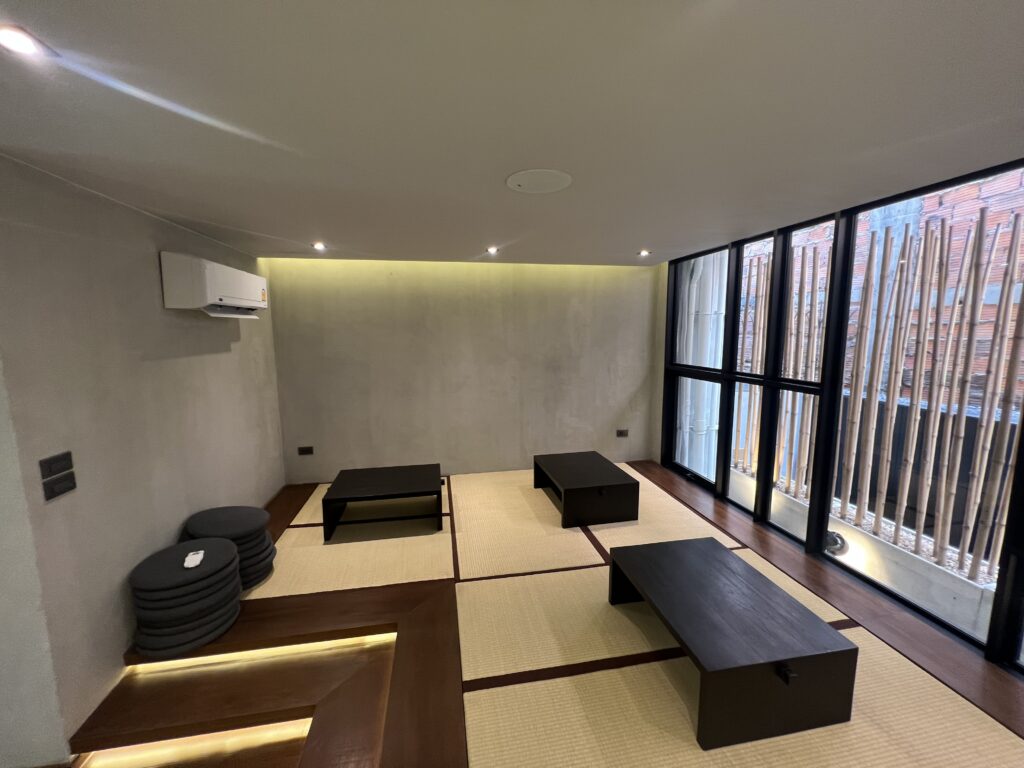 Pleasant atmosphere, nice Japanese aesthetic. The shop is towards the end of a one-way alley, so while it's not the most convenient place to get to, it's pleasantly quiet and you don't have the noise of the city all around you.
The wifi here is fast and stable, and there are some power outlets available where you can charge your devices too.
Convenient car parking is available in front of the shop.
Unfortunately, they don't accept cash, only QR payment, or (and then only for orders of 500 Baht and above) credit card.
This place is nice. I think the staff could be more communicative and knowledgeable—they seemed very hesitant to speak English, and one of my favorite things about tea houses is when the people running the place are passionate about the teas they serve, and give you some background about them or are able to educate them.
Which merits mentioning: When they serve you tea, they always bring a little card which gives some info about the tea. The name of the tea, its origin, and flavor notes. That was nice.
If you're in Thonglor and like matcha, then this place is definitely worth stopping by. Is it the best matcha place in Bangkok? Nope. But definitely a worthy addition to the Bangkok teahouse scene, which until just a few years ago consistent mostly of some Thai-Chinese tea houses serving mostly Oolongs and Chinese teas, and then Peace Oriental teahouse, and now a row of other shops. I'd personally rate it higher than MTCH
Find them:
Email: chaen.tea.ex@gmail.com
Phone: 096 265 6359
Address: 129 ซอยสุขุมวิท57 ถ.สุขุมวิท แขวงคลองตันเหนือ, Vadhana, Thailand, Bangkok