MTCH is a chain of matcha tea houses in Bangkok. We've visited the branch at Ari, which is in a quiet little soi just a five minute walk from BTS Ari.
I love the concept of a store that's dedicated to nothing but matcha, because let's face it, most matcha you get in town is of pretty poor quality. So how does MTCH stack up against this?
The Arashi is their signature matcha latte blend: very strong.
I tried with a sweetness level of 25% (I typically like no or very little sweetness), and even for me it was still a bit too much bitterness and edginess for me, so next time I'd try this with 50% sweetness level. That being said, I've had matcha's where added syrup was required at all that went down smoother than Arashi with 25% sweetness. Not a huge fan to be honest.
We also tried the Okumidori matcha latte, which is medium strong matcha.
Overall, their menu is worth exploring, and I'll definitely be back for more.
MTCH matcha ice cream
The matcha ice cream comes in 4 levels (1 to 4, 4 being the most intense).
The matcha ice cream was kept too cold, especially number 4, so when you get it it's basically hard as a rock and you have to wait for 15 minutes for the ice to melt a bit. Personally I prefer the charcoal covered matcha ice cream at Peace Oriental tea house over this, the matcha here is a bit edgier and more bitter, whereas the Peace matcha ice has a more intense matcha flavor without the edgy bitterness.
Paper & plastic cups and spoons?
Why don't they serve the matcha in proper tea cups? Disposable cups and spoons just add to plastic and paper waste, and the experience of eating from them isn't nearly as nice as eating from a proper cup and bowl and eating with something other than a little takeaway plastic spoon. Especially at this price point this seems like a poor choice to me. Yes, this has their own branding and all, but still—do we really need more plastic? And personally I hate eating ice cream with a flimsy plastic spoon that bends, or sipping hot tea from a paper cup.
Seating & atmosphere
There's ample seating space available in the two storey shophouse. Typically teahouses feature a wooden interior, but this one is all white, a bit of calm Apple store asthetic: minimalistic and modern.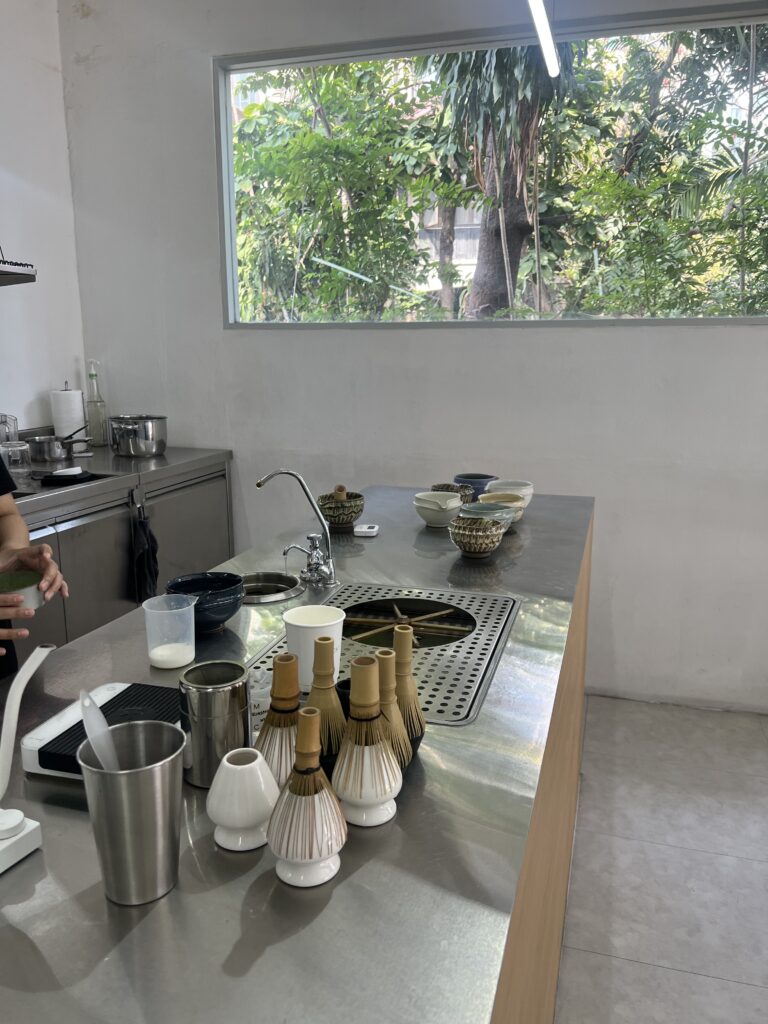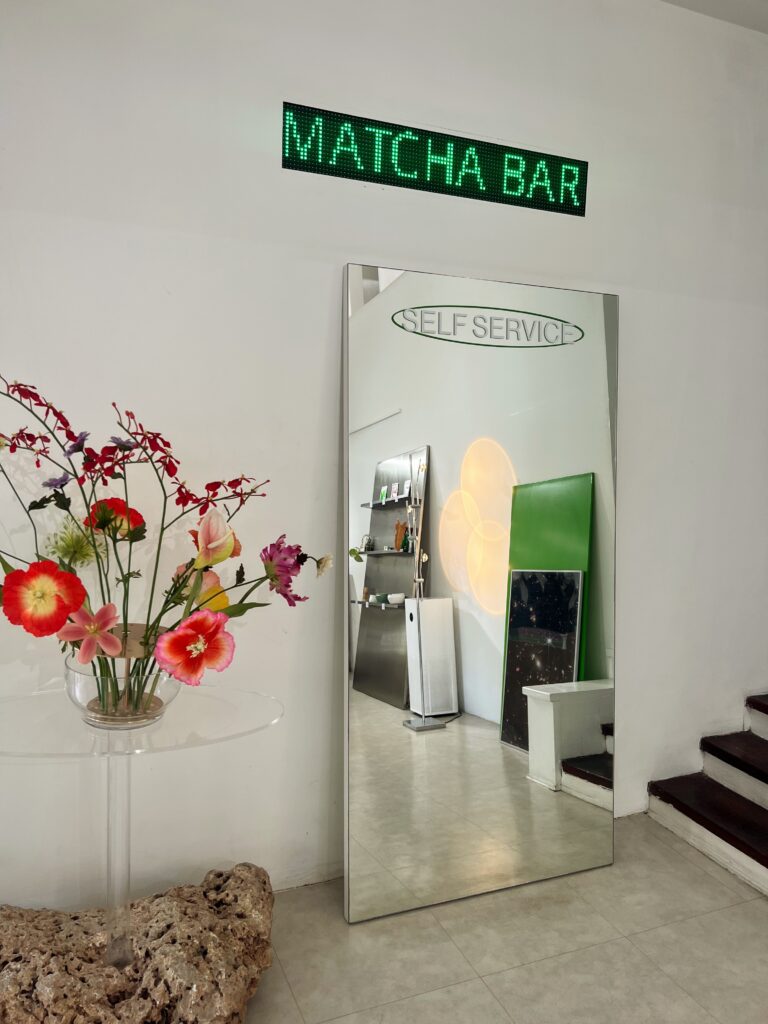 I dislike the fluorescent lights, but fortunately there's good natural light.
You can also buy matcha tea in bags to take away and prepare at your home, and they also sell utensils (bowls and brushes).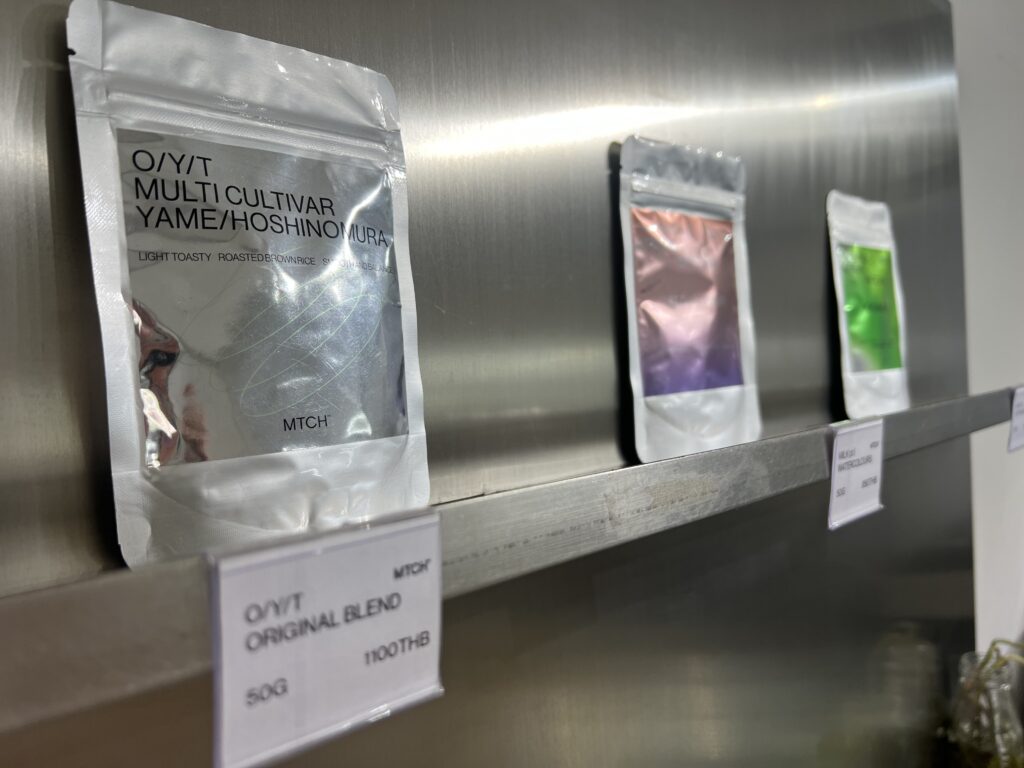 They currently have 3 branches in Bangkok:
Ari, 9-18:00 (Closed on Tue)
Ratchapruk, 11-20:00
Sukhumvit, 9-18.00 (Closed on Tue)