Last month we've been at the Chinese New Year festival in Chinatown, Bangkok – on February 10, 2013. It's always a big spectacle with lots of things to see, buy and eat.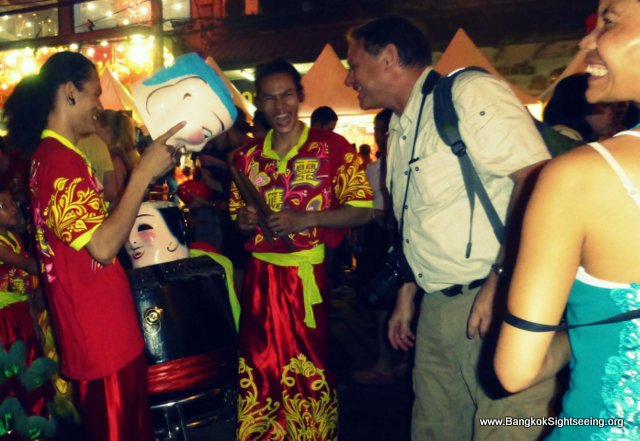 Vendors are preparing snacks, and often quite spectacularly.
Of course, lots of Chinese food to be had too.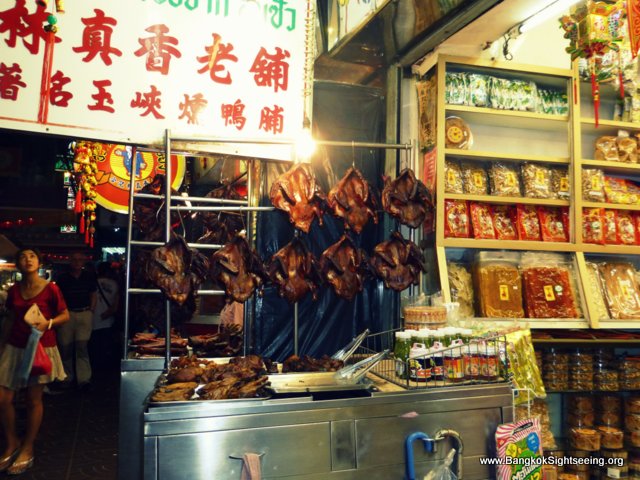 Taking pictures with Chinese figures.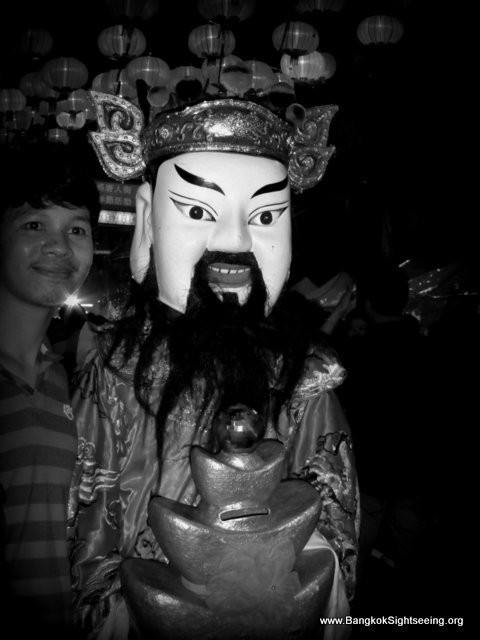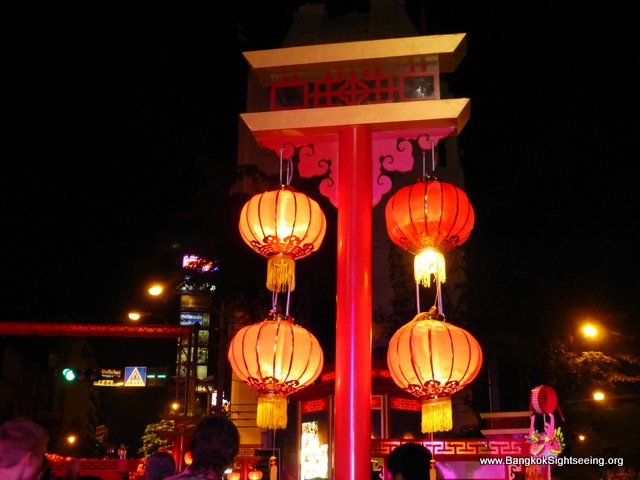 All kinds of knick-knack which you could buy on the streets.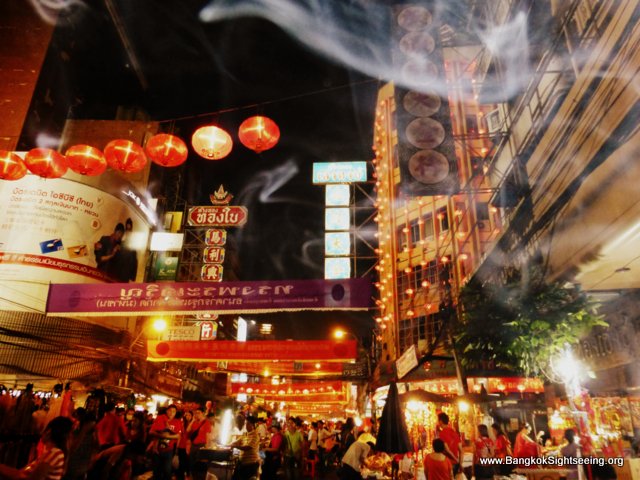 The streets flow over with the auspicious color of the Chinese New Year: red.